Posts Tagged 'dogpatch usa amusement park'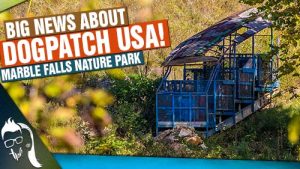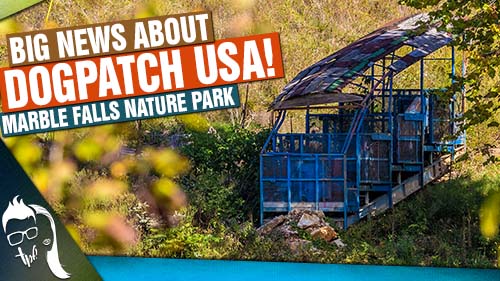 DOGPATCH USA | Exciting news about Johnny Morris' new nature park
Amy and I were able to capture some great pictures from the side of the road using a telephoto lens of the long abandoned Dogpatch USA theme park.
Exciting news has developed about the future of this beautiful piece of property and I'm here to give you what we know.
Johnny Morris is well known as the legendary mastermind behind such endeavors as Bass Pro Shops, Wonders of Wildlife, Dogwood Canyon, Top of the Rock and much more.
His newest project at the site of the old Dogpatch USA is called Marble Falls Nature Park. Located just south of Harrison, Arkansas and around an hour from Branson, Missouri, this park is sure to be absolutely remarkable!
Photo credits:
John Burton, TPF! Travel Plus, www.tpftravel.com (captured off property using a telephoto lens)
"IMG_4918-1" by kenzie5000 is licensed under CC BY 2.0
"Dogpatch USA" by Meggito is licensed under CC BY 2.0
"IMG_5099-1" by kenzie5000 is licensed under CC BY 2.0
"IMG_4935-1" by kenzie5000 is licensed under CC BY 2.0
"Dogpatch USA" by craigfinlay is licensed under CC BY 2.0
"IMG_5048-1" by kenzie5000 is licensed under CC BY 2.0
"IMG_5055-1" by kenzie5000 is licensed under CC BY 2.0