Posts Tagged 'bonne terre missouri'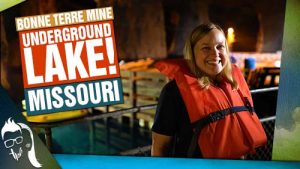 Bonne Terre Mine | UNDERGROUND LAKE!
We were blown away at the massive underground lake at Bonne Terre Mine in Bonne Terre, Missouri!
The Bonne Terre Lake boat tour is awe inspiring. You'll see underground waterfalls and hear all sorts of incredible Bonne Terre Mine history.
This lead mine is five-stories deep, and much of it is completely flooded. Check out this amazing tour the next time your are near Bonne Terre, Missouri!