ULTIMATE Disneyland and California Adventure experience! POV, Galaxy's Edge, Oga's Cantina and MORE!
John and Amy (Amy in Wonderland) take you on a tour of Disneyland and California Adventure! Experience the Stormtroopers in Galaxy's Edge, Oga's Cantina, POV ride throughs and comparisons between Disneyland and Magic Kingdom in Orlando!
#travel #family #adventure #vlog #trips #vacation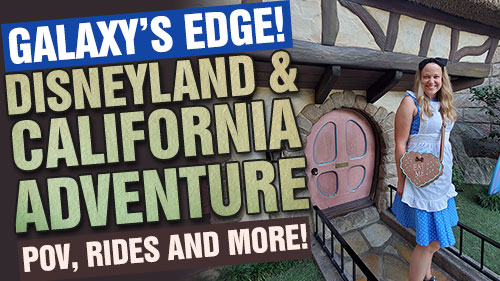 PICK UP SOME TPF! TRAVEL MERCH!
T-Shirts and MORE!
https://teespring.com/stores/tpftravel
BECOME A TPF! SUPPORTER!
Join the community and support TPF! by supporting us through Patreon! Give anywhere between $1 and $50 each month!
https://www.patreon.com/tpftravel
WE LOVE MAIL!
You can send us stuff! We love mail, packages, fun gifts, travel mementos and other fun items! We'll open them in an upcoming video!
Send them to our business address:
Escape Code
4560 North Gretna Road
Branson, Missouri 65616
TPF! Travel Adventures: Trips, Places and FUN!
John and Amy share tips and ideas on how to have fun and exciting family friendly adventures!
TPF! Travel Adventures regularly highlights attractions in Branson, Missouri, Orlando, Florida along with cruises and many other travel destinations!
Be sure to SUBSCRIBE to this channel for THRILLING and exciting TRAVEL videos!
https://www.youtube.com/channel/UCuGo-TN5WXmjuA953Gb9Ltw