Chankanaab Beach Adventure Park | Cozumel, Mexico | Snorkeling | Ultimate Tour
🐬 Chankanaab Beach Adventure Park | Cozumel, Mexico | Snorkeling | Ultimate Tour
Experience the beauty of Chankanaab Beach and Adventure Park in amazing Cozumel, Mexico!
We'll take you on a tour of this stunning resort, show you the sea lion show, take you snorkeling, give you pricing, show you our lunch, check out the dolphins, visit replica ancient ruins, retrieve a lost flipper at the bottom of the ocean and give you all the details on this perfect choice for an excursion!
#cozumel #chankanaab #snokeling #gopro #travel #vlog #trips #vacation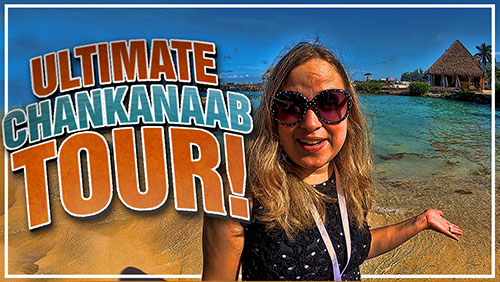 📸 CHECK OUT OUR MOST RECENT VIDEOS! https://www.youtube.com/channel/UCuGo-TN5WXmjuA953Gb9Ltw/videos
❤ Be sure to SUBSCRIBE to this channel for THRILLING and exciting TRAVEL videos! https://www.youtube.com/tpftraveladventures
✈️🎡😃TPF! Travel Adventures: Trips, Places and FUN! John and Amy share tips and ideas on how to have fun and exciting travel adventures!
TPF! Travel Adventures regularly highlights attractions in Branson, Missouri, Orlando , Florida along with cruises and many other travel destinations!