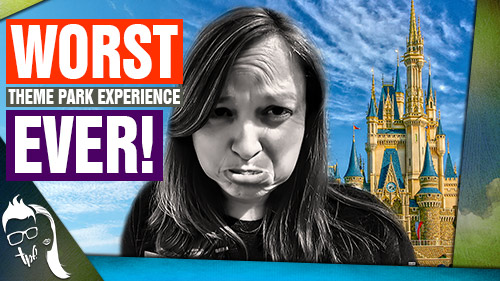 Worst Theme Park Experience EVER! | Keys to the Kingdom at Disney World
https://youtu.be/1desCPXmq6Y
Worst Theme Park Experience EVER! |
Keys
to the Kingdom at Disney World
John and Amy share there ABSOLUTE WORST theme park experience EVER, and sadly it happened at their favorite park.
Amy gave John a once in a lifetime gift for his 50th birthday – a behind the scenes tour at Magic Kingdom at Disney World in Orlando, Florida.
This extremely exciting day turned humiliating, embarrassing and horrible in a moment. Amy cried through the tour nonstop and we couldn't wait for it to end.
Will they ever visit a Disney park again? Watch and see…