How To Overcome Fear Of Flying | A Step-By-Step Solution
✈️ How To Overcome Fear Of Flying | A Step-By-Step Solution
Amy gets a little vulnerable as she shares her battle with clinical OCD (obsessive compulsive disorder) and her panic inducing fear of flying.
She was able to overcome her fear of flying, and you can too! She shares a step-by-step solution with practical advice that works.
Now she is able to travel the world without anxiety about flying on airplanes!
#fearofflying #ocd #anxiety #travel #vlog #trips #vacation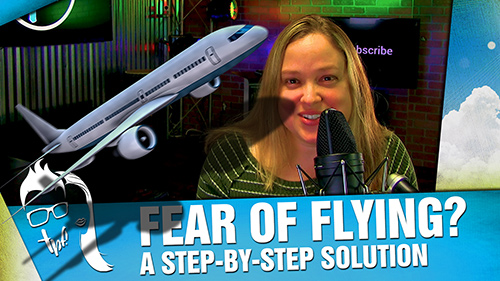 📸 CHECK OUT OUR MOST RECENT VIDEOS! https://www.youtube.com/channel/UCuGo-TN5WXmjuA953Gb9Ltw/videos
❤ Be sure to SUBSCRIBE to this channel for THRILLING and exciting TRAVEL videos! https://www.youtube.com/tpftraveladventures
✈️🎡😃TPF! Travel Adventures: Trips, Places and FUN! John and Amy share tips and ideas on how to have fun and exciting travel adventures! TPF! Travel Adventures regularly highlights attractions in Branson, Missouri, Orlando , Florida along with cruises and many other travel destinations!