Watch a recent TPF! video! 
About TPF! Hosts John and Amy Burton
Somewhat normal people who love to travel...and who have learned a few things along the way.
John and Amy have five amazing children, one dog and an exciting history that includes authoring books, starting escape room and axe throwing businesses, planting churches and, as a result, traveling a lot!
Connecting with them through articles on this site and their YouTube channel will help you discover some of their favorite places and attractions. You will also learn some great tips that will save you money and help you experience some relaxing, thrilling and FUN trips and vacations.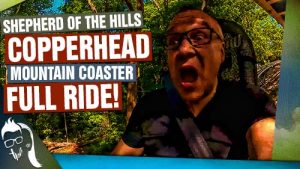 Copperhead Mountain Coaster FULL RIDE | Shepherd of the Hills, Branson, Missouri   https://youtu.be/esq2OVmsqTU   John and Amy were among the very first riders on the incredible, brand new Copperhead Mountain Coaster at Shepherd of the Hills Adventure Park in Branson, Missouri!   You'll experience the entire ride from both Amy and John's perspectives!
Read More